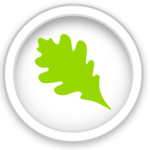 Taste: Soft texture, but still displays the crisp, green fruit flavors of classic unoaked Sauvignon Blanc. Contact with oak contributes addition flavors of toast and vanilla, as well as a touch of spice.
Body: Full
Dry / Sweet: Dry
Acidity: Medium to high
Age: Most can be drunk young but the best wines age well.
Description
As classic Sauvignon Blanc (SOH-vin-yohn BLAHN) is unoaked and comes from cool climatic regions, it is generally only in warmer climatic zones that oak is used. With the addition of oak (barrel fermentation and / or aging), the green fruit flavors of classic unoaked Sauvignon Blanc are softened, and the wines gain toasty and spicy flavors of vanilla and licorice that can develop complexity over time. It can also soften its acidity and the stronger vegetal flavor characteristics of the grape, while preserving its fruitiness.
Oaked Sauvignon Blancs are full bodied, but still retain good acidity. In contrast to classic unoaked versions, they will improve with bottle age. In the 1970s, Napa Valley winemaker Robert Mondavi did a great deal to popularise these wines in America by naming his oaked Sauvignon Blanc Fumé Blanc. This term Fumé Blanc has no legal meaning, but is generally applied to Sauvignon Blanc that has been barrel aged in new oak, although some unoaked wines also carry this descriptor.
If you are a fan of Rich style white wines, and like the flavors imparted by oak, you will enjoy these wines. They present a different and very interesting aspect of Sauvignon Blanc, which, in its unoaked form, has become so enormously popular worldwide. They also make excellent partners for richer white meat and seafood dishes.
Never forget the wines you love by saving them to Pocket Wine. When you do, they will appear under the My Wines tab and also be automatically added to the relevant grape variety and display the appropriate Style icon.