Taste: Rich and elegant with floral aromas and flavors of peaches, pears, honey nuts and hay. Develops great depth and complexity with age.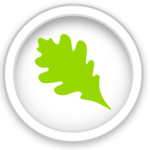 Body: Medium to full
Dry / Sweet: Dry
Acidity: High
Age: Drink within three to four years, but the best wines are very long-lived.
Aka: Also known as Bergeron in the Savoie region of eastern France.
Description
Roussanne (roo-SAHN) is native to the Rhône Valley in France, where the majority of vines are planted. It is generally recognised as one of the top white grape varieties in the world, although availability is still quite limited. It is also considered a higher quality grape than its frequent blending partner: Marsanne.
It is a difficult grape to grow, has irregular yields and is susceptible to diseases like mildew and rot. As a result, plantings have declined over time in favor of the more productive and predictable Marsanne. Roussanne's most valued characteristic has been the very important role it plays in blends, generally with Marsanne, as it adds elegant aromatics and high acidity allowing these wines to develop and improve over time.
Fortunately, in recent years there has been a revival of interest in this rather elusive and elegant grape, as it has become quite fashionable amongst those seeking new and interesting varieties. It has become more popular with winemakers too, because of its quality and blending abilities. New clones are also making it easier to cultivate the vine and its future seems assured even if plantings are still relatively small and mainly in France.
The wines Roussanne makes are rich and complex with floral aromas and flavors of peaches, pears, honey, nuts and hay along with mineral notes. In the Northern Rhône they can be quite delicate on their own, requiring some Marsanne to add structure and body. Although many wines are fermented in stainless steel tanks, Roussanne does take well to oak, which can add additional complexity and also extend the life of the wine.
Roussanne has traditionally been used for blending in France, and still is today, although more varietal examples are now being made. This is certainly the case southwest of the Rhône Valley in the warmer Languedoc and also in New World regions, such as California in the USA and the Goulburn Valley in Australia. In these warmer climates, Roussanne is generally full bodied, displays more tropical fruit flavors, and because acidity is naturally high, it has considerable aging potential.
It is very interesting to taste a varietal Roussanne with a Marsanne / Roussanne blend and compare and contrast the different structures and flavor profiles.
Never forget the wines you love by saving them to Pocket Wine. When you do, they will appear under the My Wines tab and also be automatically added to the relevant grape variety and display the appropriate Style icon.