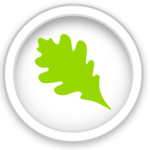 Taste: Lush texture with flavors of lemon, pineapple and nectarines combined with an oaky richness. Hunter Valley Semillon is lighter (unoaked) and very complex when mature.
Body: Medium to full
Dry / Sweet: Dry
Acidity: Low to medium
Age: Drink within five years, with the exception of Hunter Valley wines which need ten years of bottle aging.
Description
Semillon (seh-mee-YON) comes into its own in two key areas: Bordeaux, where it is blended with Sauvignon Blanc and also used to make intensely sweet Dessert wines and Australia, where it makes dry varietal wines as well as some Dessert wines.
It is the rich dry varietal wines of Australia that we are concerned with here. These dry, varietal Semillons are relatively rare, which is a pity as they have so much to offer.
The richest examples are the oaked Semillons of the Barossa Valley of South Australia, which are full bodied, dry, lush and waxy with fresh fruit flavours of lemon, pineapple and nectarine combined with the flavours of oak.
By contrast, Hunter Valley Semillon is typically unoaked, lighter in body with higher acidity and with very delicate almost neutral, flavors when young. They need to age for up to ten years in bottle, after which they become waxy and smooth with complex flavours of toast, honey and roasted nuts.
Note: in Australia, Semillon is spelt without the accent on the letter "e" (French spelling is Sémillon).
Never forget the wines you love by saving them to Pocket Wine. When you do, they will appear under the My Wines tab and also be automatically added to the relevant grape variety and display the appropriate Style icon.