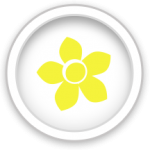 Taste: Floral aroma of elderflower, box hedge and herbal notes with flavour of green apple, grape and citrus fruits.
Body: Light
Dry / Sweet: Generally off-dry to medium-sweet but can be dry.
Acidity: Low to medium
Age: Drink as young as possible.
Aka: Also known as Rivaner and Riesling-Sylvaner.
Description
Müller-Thurgau (MEW-ler TOOR-gow) is not a classic grape variety. It was created in the 1880s by the Swiss botanist Dr. Hermann Müller from the canton of Thurgau when he crossed Riesling with what he thought was Silvaner, but turned out to be the more obscure Madeleine Royale.
The benefit of Müller-Thurgau is that it thrives in cool regions, ripens early and produces big yields. On the downside however its wines, while subtly aromatic, are naturally low in acidity and generally bland, which is a pity because with restricted yields and improved acidity they can be very interesting.
It is the grape behind mass-market German wines such as Hock, Liebfraumilch, Niersteiner and Piesporter. Plantings are in decline everywhere now, although it still has a large presence in Germany and Eastern Europe. It has a floral aroma of elderflower, box hedge and herbal notes with flavors of green apple, grapes (Muscat-like) and citrus fruits.
Examples produced for the mass-market are usually off-dry to medium-sweet.
Never forget the wines you love by saving them to Pocket Wine. When you do, they will appear under the My Wines tab and also be automatically added to the relevant grape variety and display the appropriate Style icon.