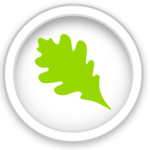 Taste: Soft and fresh with aromas of flowers, green apples and a hint of spice, followed by creamy fruit flavors of apple and peach, together with nutty tones and a mineral finish.
Body: Medium to full (can be light)
Dry / Sweet: Dry
Acidity: Low to medium
Age: Drink while young but the best wines can age for a few years.
Aka: Also known as Pinot Bianco in Italy, as Weissburgunder in Austria and Germany and as Beli Pinot in Slovenia. It is sometimes referred to as Klevner or Clevner in Alsace, France.
Description
Pinot Blanc (PEE-no BLAHN) has a good pedigree as it is a clone of Pinot Gris, which itself is a lighter-skinned mutation of Pinot Noir. All these three grapes are therefore closely related and form part of the "Pinot Family" of grape varieties. While not the most illustrious of the Pinot family, Pinot Blanc is a good quality grape and has an important role to play in many wine regions.
It originated in France, almost certainly in Burgundy, however its adopted home today is a little further north, in Alsace. Although Pinot Blanc is widely grown around the world, it never gets sufficient attention or focus to compete with the major stars of the white wine world. It is made in various styles and frequently draws comparison with its cousin Chardonnay, both oaked and unoaked versions, but is usually not as complex. Chardonnay is also a member of the "Pinot Family".
In the vineyard Pinot Blanc is quite a vigorous vine and yields need to be restricted to ensure good quality fruit. While vineyard management and terroir, as well as vinification techniques, play a definitive role in determining the style of the finished wine, it should be said that Pinot Blanc's relatively moderate level of acidity and flavor compounds limit its capacity for complexity and longevity. This is not to say that it cannot make extremely enjoyable and satisfying wines.
In the Rich style (Alsace, Germany, Austria, Slovenia and California) Pinot Blanc makes soft, round wines with good acidity and freshness. Aromas of flowers, green apples and a hint of spice are followed by creamy fruit flavours of apple and peach, together with nutty tones and a mineral finish. Oak is often used and the best wines can age well for a few years, developing lovely honey flavors.
Examples from Northern Italy and the American Pacific Northwest are lighter in body and produced more often in the Crisp style. These wines are generally made without the use of any oak and have higher levels of acidity than their Rich style counterparts. It is best to drink these Crisp style wines while they are young and fresh. Pinot Blanc is quite versatile and is also widely used to make some lovely Sweet Dessert wines.
Perhaps the key appeal of Pinot Blanc is that it makes wines that everybody will like and they go very well with food. While they may not win many awards, on the right occasion they can be just perfect.
Never forget the wines you love by saving them to Pocket Wine. When you do, they will appear under the My Wines tab and also be automatically added to the relevant grape variety and display the appropriate Style icon.