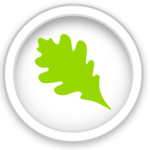 Taste: Luscious texture with aromas of apple, stone fruits and white flowers, followed by flavors of green apple, honeydew melon, lemon, white peach, apricot and herbs, together with a delicate spiciness and subtle mineral notes. Can be creamy if aged on lees and may display oak flavors.
Body: Full
Dry / Sweet: Dry
Acidity: Generally medium
Age: Best enjoyed young due to its tendency to oxidise.
Aka: Also known as Garnacha Blanca in Spain and as Garnatxa Blanca within Spain's Cataluña region. Sometimes referred to as White Grenache.
Other: Tends to be high in alcohol.
Description
Grenache Blanc (gruh-NASH BLAHN), which originated in Northern Spain, is a white-berried mutation of the renowned red wine grape Grenache Noir – see Grenache (Blends) in the Smooth style. While it shares many botanical characteristics with Grenache Noir, it is very much a unique grape variety in its own right and a very good quality one at that. Many red wine grapes have white mutations with the best known examples being Pinot Blanc and Pinot Gris, both derived from Pinot Noir.
From its home in northern Spain, Grenache Blanc spread to southeast France where it plays an important role in the white wines of the Southern Rhône valley and Languedoc-Roussillon. Since the turn of this century it has also established a small but growing presence in California, particularly in the Central Coast region. Like Grenache Noir it is a warm climate grape, being very drought resistant and preferring dry, arid conditions.
It is naturally quite low in acidity and can accumulate sugar readily leading to high alcohol levels. Good management in the vineyard is therefore essential. Restricting yields and harvesting before sugar levels peak helps to preserve acidity, as well as fruit flavor, and results in better control of potential alcohol. It does reflect its terroir and takes well to oak, but care is needed as it oxidizes easily. It is often fermented at low temperatures in stainless steel tanks, without malolactic fermentation, to preserve a vibrant fruit character.
At its best, Grenache Blanc is a delicious full bodied wine with a luscious texture. Aromas of apple, stone fruits and white flowers are followed by flavors of green apple, honeydew melon, lemon, white peach, apricot and herbs, together with a delicate spiciness and subtle mineral notes. It can also be creamy if aged on its lees and may display oak flavors. An additional feature is its long lingering finish, which adds greatly to its appeal.
Increasingly, Grenache Blanc is being produced as a varietal wine and depending on where it is grown it can share many characteristics with Viognier and Marsanne. More often it is blended for its fruit flavors, substantial body and long finish. Grenache Blanc wines are best enjoyed young as they have a tendency to oxidize quite easily. Whether as single varietal or blended wines, we can expect to see a lot more of Grenache Blanc in the future. It is a great addition to the repertoire of those who enjoy Rich style white wines.
Grenache Gris is deserving of some mention here. A rare variety, and little researched, it is also a mutation of Grenache Noir and shares many botanical and flavor characteristics with Grenache Blanc. Its grapes are pink or light red in color, which often gives its rich, full bodied, wines a pale salmon color. Most of the plantings that exist are in southeast France where it was traditionally planted in small quantities alongside Grenache Noir and both were often fermented together. There are also some plantings in northern Spain. Varietal examples are difficult to find, but they are available and well worth trying.
Never forget the wines you love by saving them to Pocket Wine. When you do, they will appear under the My Wines tab and also be automatically added to the relevant grape variety and display the appropriate Style icon.