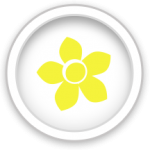 Taste: Aromatic fragrance of wild flowers, honey and spice with subtle flavors of apricot, peach, lemon, herbs and nuts, as well as mineral notes.
Body: Medium to full
Dry / Sweet: Dry
Acidity: Medium to high
Age: The best wines have good aging potential, otherwise drink while young and fresh.
Description
Fiano (fee-AH-noh) is a grape of ancient origin from southern Italy, particularly the Campania region. It has been cultivated since at least Roman times, when it was called "Vitis Apiana" or "Vine of the Bees", because bees seemed to prefer Fiano to other vines. It is likely that Fiano may also have been the grape used to make the wine the Romans called Apianum.
Prior to the Phylloxera epidemic in the late 19th century, which destroyed European vineyards, Fiano was widely cultivated in Campania. However, when replanting began, it was overlooked in favor of varieties that were easier to grow and produced higher yields. By the mid 20th century, Fiano had declined to the point where it was near extinction. Fortunately, it was rescued by the efforts of the Mastroberardino family, who appreciated the high quality of this indigenous variety.
Fiano is a low yielding vine, as its small, thick-skinned grapes only produce a small quantity of juice. It has a naturally high sugar content, which can give the wines a waxy texture, and is balanced by good levels of acidity. Where the vines are grown, their terroir, is particularly important and Fiano is at its best in the volcanic soils of the high altitude province of Avellino in Campania, just northeast of Naples and Mount Vesuvius.
Generally, Fiano is used to make varietal wines that have a lovely aromatic fragrance of wild flowers (which can be potpourri-like) combined with honey and spice. This is followed by subtle flavors of apricot, peach, lemon, fresh herbs and nuts, as well as mineral notes on a long finish. Fiano is capable of making big complex wines that can be very elegant and refined, and amongst the best white wines of Italy.
The best Fiano wines, especially those from the Fiano di Avellino DOCG, are highly regarded and age well for several years. Simpler versions are best to drink while they are young and fresh. In additional to dry table wines, Fiano is also used to make very good quality Sweet (Dessert) wines through the traditional Passito method (see Passito entry in the glossary on the app).
Fiano is now enjoying something of a cult status and, given its appeal, it's easy to see why.
Never forget the wines you love by saving them to Pocket Wine. When you do, they will appear under the My Wines tab and also be automatically added to the relevant grape variety and display the appropriate Style icon.