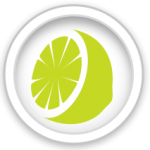 Taste: Fresh with aromas of white flowers, apple and honeydew melon, followed by flavors of lemon, greengage, pear and a characteristic almond finish.
Body: Light but can be medium
Dry / Sweet: Dry
Acidity: Medium to high
Age: Drink while young and fresh.
Other: Main component of Soave wine from Veneto.
Description
Garganega (gar-GAHN-ne-ga) is primarily associated with Veneto in northeast Italy, where it is the main component in the region's famous Soave (so-ah-vay), as well as its less famous Gambellara wines. While it has been established in Veneto for several centuries, DNA analysis has revealed that it is identical to the Grecanico Dorato grape, which is primarily grown in Sicily.
Despite being one of Italy's most planted grape varieties, Garganega's name is not widely known. This is due to the fact that it rarely appears on labels, as the wines it produces are primarily sold under the names of the Soave and Gambellara DOC's.
Garganega is an extremely vigorous vine capable of producing very high yields if grown on fertile soils and left unchecked. Unfortunately, this is too often the case. It is quite resistant to disease and although it ripens late, it can retain good levels of acidity. As well as making dry table wines Garganega is also used to make sweet Recioto dessert wines using the passito method (see the glossary for an explanation).
In the production of Soave, Garganega can represent anything from 70% to 100% of the finished wine. Generally some Trebbiano is added for acidity and / or Chardonnay for body, but they cannot exceed more than 30% of the blend. Winemakers who are more quality orientated tend not to blend Garganega with other varieties.
As high yields are allowed under DOC regulations many Garganega based wines, principally Soave, are mass-produced and consequently rather bland and boring. However, to dismiss this grape variety would be a mistake because in the hands of a good winemaker, with low yields from fine sites, Garganega is capable of making excellent wines with great finesse and flavour.
These wines are generally light bodied and delicate with good acidity. Aromas of white flowers, apple and honeydew melon are followed by flavors of lemon, greengage, pear and a characteristic almond finish. Some of the better quality wines are treated with oak and are therefore fuller in body. While the latter can age for a few years, Garganega based wines are best consumed while young and fresh.
For the best quality Soave wines look for those labeled Soave Classico as they are grown on better quality soils, with more restricted yields and have a more concentrated flavor profile.
Never forget the wines you love by saving them to Pocket Wine. When you do, they will appear under the My Wines tab and also be automatically added to the relevant grape variety and display the appropriate Style icon.