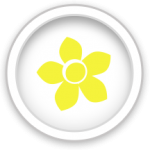 Taste: Intense aromas of honeysuckle, citrus blossom, rose petals and stone fruits, followed by flavors of apricot, melon, peach and pear. Can also include additional tropical fruits such as mango and pineapple. Oaked examples, more typical of the Rich style, are fuller in body with additional flavors of vanilla and spice.
Body: Light to medium, but can be full
Dry / Sweet: Dry
Acidity: Low to medium
Age: Drink within three years of release.
Aka: Also spelt Malagousia, Malaouzia, Malagusiah and Melaouzia.
Other: Availability is limited, so you will need to source through a good wine retailer or online store. Oaked examples will appeal to Rich style enthusiasts.
Description
Malagouzia (mah-lah-gou-ZYA) is a very refined Greek grape variety that is increasingly attracting the attention of dedicated wine enthusiasts and sommeliers. In many ways, it signals the enormous potential of Greece to produce world-class wines from amongst its huge number of native grape varieties. Malagouzia is believed to have originated in central Greece and may be related to the Malvasia grape, although this has yet to be scientifically established.
Like many European grape varieties, Malagouzia almost went extinct in the decades following the end of the Second World War. Fortunately, in 1975 Vassilis Logothetis, a Professor of Viticulture at the University of Thessalonica, found a Malagouzia vine on an overgrown trellis and took a cutting for an experimental vineyard at Porto Carras. Subsequently, winemaker Vangelis Gerovassiliou, of Domain Gerovassiliou, did some trials with the grape and began production in the 1980s. He also gave vines to the Athens Institute of Wines and Vines ensuring that cuttings would be available to other winemakers.
Since then a small but growing number of winemakers have taken up the challenge, and a challenge it is, as Malagouzia is a very demanding vine. It is particularly sensitive and requires a great deal more attention in the vineyard than most other varieties. In terms of growth it is extremely vigorous, requiring regular pruning, and resists attempts to train it, making it difficult to manage. Because the grapes are large and the clusters are tight it is very susceptible to rot. Location is also important, as it must have very well drained soil to achieve its potential.
However, all the effort is worth it. When produced as a varietal wine Malagouzia is full of character and has a distinct silky richness – even when light in body – and a flavor profile that is very reminiscent of Viognier. It is a highly aromatic grape with intense aromas of honeysuckle, citrus blossom, rose petals and stone fruits. On the palate it displays flavors of apricot, melon, peach and pear, and can include additional tropical fruits such as mango and pineapple.
While most varietal wines are fermented in stainless steel tanks, many are wholly or partially barrel fermented in oak and may also be matured on their lees. Malagouzia takes well to oak and these oaked examples are more typical of the Rich style, as they are much fuller in body and display additional flavors of vanilla and spice.
Whether light or full bodied, Malagouzia always retains a soft appealing texture and fresh fruit flavors. It can also be excellent when blended with Assyrtiko, which adds acidity, and many of these wines are oak aged. Some Greek winemakers are now adding small quantities of Malagouzia to Syrah in the same way that Northern Rhône winemakers do with Viognier.
The future for Malagouzia looks bright and it is already playing an important role in highlighting the quality and potential of indigenous Greek grape varieties.
Never forget the wines you love by saving them to Pocket Wine. When you do, they will appear under the My Wines tab and also be automatically added to the relevant grape variety and display the appropriate Style icon.