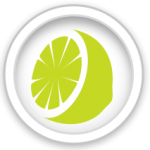 Taste: Aroma of flowers, straw, honey and pepper with flavors of apple, lemon, apricot and grapes, accompanied by mineral, nutty and smoky notes.
Body: Medium to full
Dry / Sweet: Dry
Acidity: High
Age: Generally require a few years of bottle age, while the best need a decade to fully mature.
Other: Makes an interesting alternative to Sauvignon Blanc (Unoaked).
Description
Chenin Blanc (SHEN-in BLAHN) is a much-underrated grape variety of excellent quality. To a large extent this is due to its versatility, a facet it shares with Riesling, as it is capable of making excellent wines ranging from dry and medium-dry table wines, to sweet desert wines and sparkling wines.
While this laudable attribute should not be a problem, it has resulted in confusion as to what to expect from a bottle of Chenin Blanc. Unfortunately, this confusion has been compounded in the recent past by extremely poor label descriptions in its homeland in the Loire Valley in France, but this is improving.
In the Crisp style Chenin Blanc makes medium to full bodied wines with aromas of flowers, straw, honey and pepper. On the palate fruit flavors of apple, lemon, apricot and grapes, are accompanied by mineral, nutty and sometimes smoky notes.
Acidity is high even when the grapes achieve full ripeness, a valued characteristic of Chenin Blanc, giving these wines great aging potential and they can develop wonderful flavor complexity as they mature in bottle. This is another important attribute Chenin Blanc shares with Riesling, as it needs time in bottle to develop in order to reveal its full potential.
However, there is a downside to natural high acidity as it can be tooth-achingly sharp if yields are too high or the grapes fail to ripen – an obvious risk in cool climate regions. Good viticulture and winemaking practice are therefore all the more important in order to achieve balance in the finished wine.
Most wines need a few years bottle age to soften their acidity and develop their full flavor profile and the best wines will require at least a decade to reach their peak.
Never forget the wines you love by saving them to Pocket Wine. When you do, they will appear under the My Wines tab and also be automatically added to the relevant grape variety and display the appropriate Style icon.