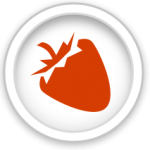 Taste: Light and very refreshing, with aromas of red berries and a hint of spice, followed by juicy flavors of raspberry, redcurrant and cherry and a fresh, dry finish.
Body: Light
Tannin: Low
Acidity: High
Age: Drink within two years of vintage.
Other: Serve chilled, like a Rosé.
Description
Tarrango (ta-rang-go) is a unique Australian red grape variety developed in 1965 by the Commonwealth Scientific and Industrial Research Organisation (CSIRO) in the State of Victoria. They wanted to create a light bodied, fruity red wine with low tannins and good acidity that would ripen slowly in the hot Australian climate.
So they cross bred the high quality Portuguese red variety Touriga Nacional (included in the Powerful style) with the white table grape Sultana (also known as Thompson Seedless) and named this new grape after the township of Tarrango in northwest Victoria. Faithful to its design, Tarrango is late ripening and retains excellent acidity in warm climatic conditions. However, it is a high yielding grape so vineyard management to restrict yields is important.
Tarrango produces very refreshing wines that are low in tannin and very light in color, almost Rosé like, which makes them ideal for summer drinking. Aromas of red berries and a hint of spice are followed by juicy flavors of raspberry, redcurrant and cherry and a fresh, dry finish. It is a light and very easy-drinking wine that delivers refreshment with flavour and doesn't take itself too seriously.
The main, almost sole, producer of Tarrango is the renowned winemaker Brown Brothers who have been producing wines in Victoria since 1889. In recent years they have introduced the Beaujolais practice of carbonic maceration, which adds some complexity and additional flavor during fermentation and typically up to 20% of the finished wine will go through this process. It is no surprise therefore that Tarrango has been compared to lighter Beaujolais wines (made from the Gamay grape, included in the Fruity style).
As tannins are low this is not a wine that will age well and is intended to be drunk while it's young and fresh, ideally within two years of release. It is best served chilled and as well as being very food friendly, it also makes a great aperitif.
Never forget the wines you love by saving them to Pocket Wine. When you do, they will appear under the My Wines tab and also be automatically added to the relevant grape variety and display the appropriate Style icon.