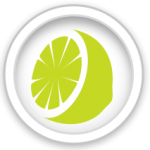 Taste: Crisp, yet soft, with tropical and stone fruit flavors of melon, apricot, peach and pear. Can develop additional nutty and honey flavors with age.
Body: Light to medium (can be full)
Dry / Sweet: Dry
Acidity: High
Age: Drink while young and fresh, but the best wines age well.
Description
Verdejo (ver-DAY-ho) is one of Spain's finest white grape varieties and is synonymous with, and indigenous to, the Rueda (roo-AE-dah) region in northwest Spain.
The freezing cold winters and scorching hot summers of Rueda are ideal conditions for the Verdejo vine. Here, most of the white wine is based on Verdejo, which makes up at least 50% of the blend. Generally, it is fermented in stainless steel tanks and bottled while young, without wood aging.
This produces crisp, dry wines with tropical and stone fruit flavors of melon, apricot, peach and pear. While high in acidity, they have a soft texture and can display considerable elegance. Some Verdejo is aged in cask (although oak contact needs to be light), which can add complexity as well as honey and nutty flavors to the wine.
Although many varietal wines are made, most Verdejo is blended with Viura or Sauvignon Blanc. Depending on the blend these wines can be light or medium bodied, but pure varietals tend to be fuller bodied as they benefit from Verdejo's rich texture.
Most wines should be drunk while young, but the better examples have the structure to improve with age.
Never forget the wines you love by saving them to Pocket Wine. When you do, they will appear under the My Wines tab and also be automatically added to the relevant grape variety and display the appropriate Style icon.