Lemberger (Blaufränkisch)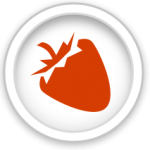 Taste: Aromas of red and black fruit with pronounced flavors of red cherry, redcurrant, plum and blackberry, along with the spiciness of black pepper.
Body: Light to medium
Tannin: Medium
Acidity: Medium to high
Age: Drink while young and fruity.
Aka: Also known as Blaufränkisch in Austria, Kékfrankos in Hungary and as Frankovka in the Czech Republic and Slovakia. Lemberger is sometimes spelt Limberger.
Description
Lemberger (LEHM-ber-ger) is a very good quality grape, which probably originated in the Danube River Valley and is widely grown in Central Europe, especially Austria where it is known as Blaufränkisch. Modern DNA analysis has revealed that Lemberger is related to Gamay and Pinot Noir, as well as the white grape Aligoté, through a common descendant called Gouais Blanc. In the 1920s Lemberger was crossed with St. Laurent to create Zweigelt (see Zweigelt entry in the Fruity style), Austria's most planted red grape variety.
Lemberger is a late ripening grape best suited to moderate climates, but does well in the warmer areas of cooler climate zones as long as temperatures are not too cool in the summer months. If the grapes fail to ripen fully the wines will display vegetal aromas and flavors, such as green bell pepper.
Lemberger can be a wine of real character and generally produces zesty, light red wines with medium tannins and crisp acidity. It has quite intense red and black fruit flavors of red cherry, redcurrant, plum and blackberry, along with the spiciness of black pepper. Good examples are very attractive and racy with lovely fruit concentration and balance reminiscent of Beaujolais Cru (see the Gamay grape variety in the Fruity style).
There is a tendency among some winemakers to go a step further and to ferment, and also age, Lemberger in oak to produce bigger wines, which emphasise the grape's spiciness. This approach is more international in its appeal and produces very good Smooth style wines.
Fruity Lembergers are best served slightly chilled and should be consumed while they are young and fresh.
Never forget the wines you love by saving them to Pocket Wine. When you do, they will appear under the My Wines tab and also be automatically added to the relevant grape variety and display the appropriate Style icon.