Cabernet Sauvignon (Cool Climate)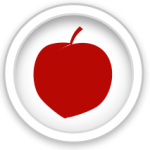 Taste: Aromas and flavors of blackcurrant, black cherry and blackberry, as well as vegetal notes of green bell pepper and mint, together with vanilla and spice from oak.
Body: Medium to full
Tannin: High
Acidity: Medium to high
Age: Most are made to be consumed within a few years of release, but higher quality wines need several years to soften their tannic structure and develop their full flavour profile.
Description
Cabernet Sauvignon (ka-ber-NAY saw-vee-YOHN) is a classic grape variety that has travelled the globe and is the most famous red wine grape in the world. It is believed to have originated in the 17th century in southwest France as a result of a chance crossing between Cabernet Franc and Sauvignon Blanc (hence the name). From France it has spread across all continents, as it travels well and is easy to grow and vinify (i.e. to make into wine).
The key characteristics of Cabernet Sauvignon are its high tannins and acidity. It also has strong aromas and pronounced black fruit flavours of blackcurrant, black cherry and blackberry, as well as vegetal notes of green bell pepper and mint. It has a great affinity for oak, which softens its harsh tannins and adds additional flavors of vanilla and spice.
It ages extremely well and as it does so it can develop great complexity with aromas of cedar, pencil shavings and cigar boxes. Cabernet Sauvignon from cool climate regions are generally medium bodied and lighter than those from warmer climates.
When grown in a cool climate region winemakers must be careful as they run the risk that the grapes may not ripen fully, resulting in a dominance of vegetal or "green" flavors and aromas (remember one of this grape's parents is Sauvignon Blanc), as well as higher acidity and harsher tannins. This is why in cooler regions it is generally blended with Merlot or Cabernet Franc.
However, if the balance is right and they are well made, these cool climate Cabs can be wonderful, with intriguing flavors and textures as well as great finesse and complexity. They also offer a very interesting counterpoint to warm climate cabs, which are powerful, intensely fruity, high in alcohol and more robust and muscular.
Never forget the wines you love by saving them to Pocket Wine. When you do, they will appear under the My Wines tab and also be automatically added to the relevant grape variety and display the appropriate Style icon.