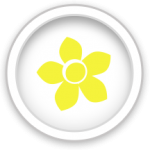 Taste: Intense and complex perfume of rose petals, lavender, lychees and Turkish delight with a musky spiciness.
Body: Full with high alcohol.
Dry / Sweet: Dry, off-dry, medium-dry or sweet (if in doubt ask supplier).
Acidity: Low
Age: Drink while young and fresh.
Description
Gewürztraminer (guh-vurts-TRA-MEE-NER) is one of the most individual and distinctive of all grape varieties. It has a long history of cultivation going back over a thousand years, which has made identifying its origin a very complicated process.
In short, it is a variant of Traminer, a less aromatic grape, which is named after the Tyrolean village of Tramin in the Alto Adige region of northern Italy. For convenience, Gewürztraminer is sometimes abbreviated as "Traminer", although this can be misleading as it is the name of a different, albeit similar, grape variety.
Today Gewürztraminer is grown widely around the world, but in small quantities and performs best in cool climate regions due to its low acidity and high natural sugar levels (in warm climates the acidity is too low to balance the sweetness). It is considered one of the 'noble' grapes of the Alsace region, in eastern France, which produces world-renowned examples.
It's a very difficult grape to grow, often described as a labor of love, as it is prone to disease and is sensitive to both soil type and climate. Consequently, it needs careful management in the vineyard and the winery to produce good quality wine. As the grapes are naturally high in sugar and low in acidity, the wines they make are typically off-dry, although many are dry. Because the skin of the grape is a light pink the wine can have quite a deep yellow colour.
It produces intensely perfumed white wines with aromas and flavors of rose petals, lavender, lychees, peaches and Turkish delight, together with a gentle musky spiciness (Gewürz is the German word for spice). It is very full bodied, perhaps more so than any other white table wine, with high alcohol and can be dry, off-dry, medium-dry, medium-sweet or sweet. Be sure to check the label to determine the level of sweetness of the wine, or ask your retailer, as this is not always apparent.
Generally, Gewürztraminer is best to drink when it's young and fresh as acidity is low, but some wines can develop complex flavors with age. It is undoubtedly the most aromatic of all the grape varieties in this style and is a wonderful partner for Asian cuisine.
The aroma and flavor profile of Gewürztraminer is so exotic and distinctive that you will either love it or find it overwhelming. Either way, your wine repertoire will not be complete without getting to know this lovely, if often overlooked, grape variety.
Never forget the wines you love by saving them to Pocket Wine. When you do, they will appear under the My Wines tab and also be automatically added to the relevant grape variety and display the appropriate Style icon.