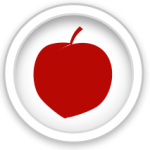 Taste: Rich, but soft, with black fruit aromas and flavors of black cherry, mulberry and plum, along with notes of herbs, leather, smoke and spice.
Body: Full
Tannin: Medium to high
Acidity: Low to medium
Age: Best enjoyed within a few years of the vintage, but the best wines age well.
Aka: Also known as Calabrese.
Description
Nero d'Avola (NEH-ro DA-voe-lah) is the best and most important red grape variety in Sicily, which is Italy's largest wine region. Its name refers to the small town of Avola in the southeast of Sicily, however the grape may actually have originated in Calabria on the mainland as its other name is Calabrese.
Up to the 1980s it was primarily produced as a robust bulk-blending grape and shipped to France and Germany to fortify weaker wines. However, in recent decades Sicily has been going through a transformation, with the introduction of modern winemaking techniques and practices. This has resulted in a dramatic increase in quality and Nero d'Avola has been one of the main beneficiaries.
It is frequently blended due to its low acidity and can produce wines in a range of styles. Its best wines, including single varietal wines, are big and robust with great fruit concentration. They are very full bodied with medium to high tannins, which are soft, and acidity is low to medium. On the palate they display rich, ripe black fruit flavors of black cherry, mulberry and plum, with notes of herbs, leather, smoke and spice. The texture can be soft and velvety and it takes well to oak, but only requires limited contact.
There is increasing interest in this grape variety, both in Sicily and internationally, because it is so well adapted to hot climates and can produce delicious, earthy, mouth-filling wines.
Never forget the wines you love by saving them to Pocket Wine. When you do, they will appear under the My Wines tab and also be automatically added to the relevant grape variety and display the appropriate Style icon.