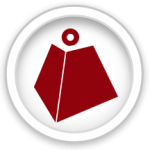 Taste: Big and powerful with red and black fruit flavors of raspberry, blackberry, cherry and plum, along with spicy pepper notes.
Body: Full
Tannin: Medium to high
Acidity: Medium to high
Age: Best enjoyed within a few years of the vintage.
Description
Primitivo (pree-meh-TEE-voh) has a long history, going back to the seventeenth century, in the southern Italian region of Puglia (Apulia in English). While its home today is very much in Puglia, it most likely arrived there from Croatia, which is just across the Adriatic Sea from the southeast coast of Italy.
Traditionally, Primitivo had been used as a blending wine because of its deep colour, good fruit flavors and relatively high tannin and alcohol content. However, it is a challenging grape to cultivate and when the EU introduced vine pull schemes at the end of the last century many growers took advantage and consequently thousands of acres were uprooted.
Then an unexpected and dramatic increase in interest in Primitivo occurred in the 1990s, when it was discovered through DNA analysis to be genetically the same as Zinfandel from California – they are both clones of the same variety. This does not mean that they are identical but rather that the differences are very minor.
Like Zinfandel, it is full bodied with medium to high tannin, bright acidity and high alcohol. It also has similar red and black fruit flavors of raspberry, blackberry, cherry and plum, along with spicy notes of pepper. While Primitivo has a very similar profile to Zinfandel it does not reach the heights achieved in California. This may be due to many factors including climate, soil, vinification and age of the vines.
Since Primitivo's relationship with Zinfandel was revealed, interest in the grape has increased in southern Italy and its quality has improved significantly. It is no longer seen as just a blending grape, but rather as a traditional grape of Puglia which highlights the quality and appeal of indigenous grape varieties. Many fine examples are now made and they are generally available at relatively modest prices.
In 1999 The EuropeanUnion legally recognised Zinfandel as a synonym for Primitivo, thereby allowing Primitivo winemakers to label their wines as either Primitivo or Zinfandel. This has caused a great deal of controversy in the United States (which recognises European labeling laws) as it is seen to undermine, and take advantage of, Zinfandel's fine reputation, which was established over many years by skilful American winemakers.
Not surprisingly, other countries are now taking note of Primitivo.
Never forget the wines you love by saving them to Pocket Wine. When you do, they will appear under the My Wines tab and also be automatically added to the relevant grape variety and display the appropriate Style icon.