Sauvignon Blanc (Unoaked)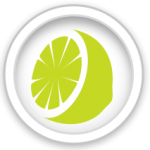 Taste: Crisp and fresh, displaying wonderful aromas of cut-grass, nettles and vegetal notes of asparagus and green pepper, accompanied by green fruit flavors of gooseberry, green apples and limes, together with a mineral or flinty edge.
Body: Light to medium
Dry / Sweet: Very dry
Acidity: High
Age: Drink while young and fresh.
Description
Sauvignon Blanc (SOH-vin-yohn BLAHN) is a classic grape variety that originated in western France, in Bordeaux and the Loire Valley, and has become extremely successful worldwide. Not only is it one of the most widely planted grape varieties, the wines it makes are also amongst the most popular on the market. Sauvignon Blanc is considered to be a "Noble Grape", a collective term to represent the six grape varieties thought to produce the best wines in the world (see the "Noble Grapes" entry in the glossary).
It was first recorded as far back as the 18th century, when it began to gain recognition in Bordeaux and a little further north in the Loire Valley. While its pedigree is uncertain, it is thought that it may be descended from the Savagnin grape grown in the Jura region of eastern France. However, what is known for certain is that it is one of the parents of Cabernet Sauvignon (the other being Cabernet Franc). Consequently, a white grape is a parent of one of the most famous, and one of the most highly regarded, red grape varieties in the world.
In the vineyard, Sauvignon Blanc is quite a robust and vigorous vine, which makes it relatively easy to grow. Nonetheless, good canopy management is necessary to control this vigor and ensure the vines produce good quality fruit. It is also an early ripening grape and is therefore best suited to cool climate regions. Ultimately, the level of ripeness of the grapes when harvested will determine the characteristics of the finished wine. If the grapes are harvested too early they will lack aroma, display harsh vegetal or "green" flavors and taste tart and unbalanced due to excessive acidity. Good management in the vineyard, and in the winemaking process, is required to achieve the best results.
The vast majority of varietal Sauvignon Blanc is grown in cool climate regions and made in the Crisp style without the use of oak, in order to preserve the wine's wonderfully refreshing and exuberant fruit flavors. These Crisp style wines do not benefit from aging and are therefore best consumed soon after release. In warmer climates, this fresh intensity is lacking and so oak is used to create Rich style wines – see Sauvignon Blanc (Oaked) in the Rich style.
Sauvignon Blanc (Unoaked) is the quintessential "Crisp" white wine with its fresh, tangy, green fruit flavors and has become enormously popular worldwide. It is light to medium bodied with high acidity and is usually very dry. Very distinctive aromas of cut-grass and nettles are accompanied by green fruits such as gooseberry, green apple and lime, as well as vegetal notes of asparagus and green pepper. These aromas are reflected in the flavors, which can also have a mineral or flinty edge.
This classic Sauvignon Blanc finds its greatest expression and its most natural terroir in the Loire Valley in France. The best wines from this region are the benchmark against which all unoaked Sauvignon Blanc are judged. The other outstanding region is Marlborough on New Zealand's South Island, which produces wines of exceptional quality with a world-class reputation. What is quite remarkable about Marlborough is that Sauvignon Blanc was only planted there as recently as 1973.
With the exception of a few top quality wines, Sauvignon Blanc should be drunk young, when it is at its refreshing best.
Never forget the wines you love by saving them to Pocket Wine. When you do, they will appear under the My Wines tab and also be automatically added to the relevant grape variety and display the appropriate Style icon.