Cabernet Sauvignon (Warm Climate)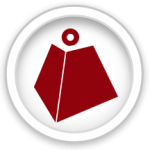 Taste: Intense black cherry and blackcurrant flavors accompanied by cassis and licorice. Oak aging adds additional vanilla, cedar, coconut and spicy notes.
Body: Full
Tannin: High
Acidity: Medium
Age: Most should be drunk within two or three years of the vintage, but the best wines will continue to improve for another five or ten years.
Description
As the world's most famous red grape variety Cabernet Sauvignon (ka-ber-NAY saw-vee-YOHN) has a big reputation. That reputation was earned over centuries in its homeland in Bordeaux, where it continues to play a leading role in the famous blends of the 'left bank' (see Cabernet Sauvignon / Merlot blends in the Smooth style).
From France it colonized all the New World wine regions and went on to prove its classic credentials in the prevailing warmer climatic conditions there by producing wines of the highest quality – see the section on the "Judgement of Paris" below.
In these temperate and even hot climate regions outside of Europe, Cabernet Sauvignon produces big, powerful, full bodied varietal wines. As the vine is very late to bud the grapes achieve a higher degree of ripeness in warmer conditions, which changes their flavor profile in comparison to those from cooler regions (see cool climate Cabernet Sauvignon in the Smooth style).
The grape's characteristic black fruit becomes a more intense black cherry and blackcurrant flavour, accompanied by cassis and licorice, while the herbaceous notes of green bell pepper which are common in the cooler regions are greatly reduced – there is a risk, if the grapes over-ripen in very hot conditions, that the fruit will taste heavy and stewed.
Although these wines are dry, the ripeness of their fruit can make them appear slightly sweeter than their cool climate counterparts. Tannins, while still high, are softer and acidity is lower. They are very full bodied and generally oak aged to give additional vanilla, cedar, coconut and spicy notes. Given their structure most of these wines are approachable within a few years of release, but they also have very good aging potential.
At their best, with low yields, Cabernet Sauvignons from these warmer regions are elegant, stylish, intense and very complex wines, which can offer great value for money.
Judgement of Paris
Back in 1976 the wine world was shaken to its core by a watershed event, which marked the coming of age of these New World Cabs. It took place at a professional, 'blind' wine tasting held in Paris to mark the American Bicentennial – this was afterwards referred to as the "Judgement of Paris".
Top Bordeaux Cru Classé wines (including Château Mouton-Rothschild and Château Haut-Brion) were tasted blind, i.e. without seeing the labels, against Californian Cabernet Sauvignons. To the astonishment of all present California's Stags Leap 1973 Cabernet Sauvignon was the clear winner. What made this so significant was that, not only had the judges impeccable wine tasting credentials and reputations, they were also all French.
At this event Californian Chardonnays were also tasted against Grand Cru white Burgundies and – of the Chardonnays – California's Chateau Montelena 1973 beat all comers. The wine world would never be the same again.
Never forget the wines you love by saving them to Pocket Wine. When you do, they will appear under the My Wines tab and also be automatically added to the relevant grape variety and display the appropriate Style icon.