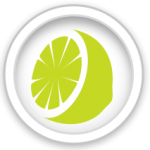 Taste: Aromas of white flowers with citrus and stone fruit flavors of lemon, lime and peach, accompanied by mineral notes. A light oak touch can add some complexity.

Body: Light to medium
Dry / Sweet: Dry
Acidity: High
Age: Generally should be drunk young, within two years of release, but the best wines can age well in bottle for several more years.
Aka: Also known as Pedernã.
Description
Arinto (ah-RINN-toh) is indigenous to Portugal and is one of its most promising white grape varieties. Its principal characteristic is high acidity, which it can retain even in the hottest conditions. This acidity is balanced by good fruit content and is one of the reasons why Arinto is very popular with winemakers.
It is grown throughout the country and is the principal white grape of the Bucelas DOC (boo-SAY-elesse) in the Estremadura region of western Portugal, close to Lisbon, where it makes its best wine. Here, Arinto must constitute at least 75% of the blend, the rest generally being made up of the Sercial grape, which is known locally as Esgana Câo. Outside of Bucelas Arinto takes on a more minor role as a blending partner for numerous indigenous varieties across Portugal's many wine regions.
Arinto wines are bone dry, rich textured and crisply refreshing with high acidity. Aromas of white flowers lead to citrus and stone fruit flavors of lemons, limes and peaches on the palate. They can also display distinct mineral notes and if light oak contact is used it can add some complexity. While the better wines age well in bottle, generally it is best to drink Arinto when it's young and fresh.
Never forget the wines you love by saving them to Pocket Wine. When you do, they will appear under the My Wines tab and also be automatically added to the relevant grape variety and display the appropriate Style icon.