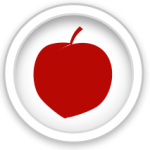 Taste: Fruity aroma with flavors of strawberry, cherry, raspberry and plum that can be accompanied by blackberry and mulberry. Oak ageing adds additional flavors of herbs, mushrooms, leather, tobacco, vanilla, coconut and spice.
Body: Medium to full
Tannin: Medium
Acidity: Low to medium
Age: Most should be enjoyed within a few years of release, while the finest wines have great aging potential.
Aka: Also known as Cencibel, Ojo de Liebre, Tinta de Toro, Tinta del Pais, Tinta Fino and Ull de Llebre in Spain and Aragonêz and Tinta Roriz in Portugal.
Description
Tempranillo (tem-pra-NEE-yoh) is indigenous to Spain where it is the most important grape variety, and also the country's best native red grape. It is one of the world's great red grape varieties, a fact that perhaps for too long was only recognised in Spain. Happily, all that has changed and a revival of interest in this quality grape, both at home and abroad, has ensured that its ability to make outstanding wines has never been more prevalent than it is today.
Tempranillo takes its name fromthe Spanish word temprano, which means early, as it ripens several weeks earlier than other native varieties. It prefers chalky and limestone soils, which have the added benefit of promoting acidity, which is naturally low in Tempranillo. Climate is also important and it performs best in cooler, more moderate, conditions and these also increase acidity. However, to achieve sufficient sugar levels to give its wines body, heat is required. This dichotomy is resolved at higher altitudes in areas with a continental climate or where a maritime influence has a cooling effect.
While Tempranillo is grown all across Spain, these conditions are most prevalent in the north of the country, particularly in Rioja and Ribera del Duero, which are famous for their Tempranillo dominated wines. They are medium to full bodied with medium soft tannins and low to medium acidity. Strawberry is generally the most prevalent red fruit flavor, along with cherry, raspberry and plum, but black fruit flavors of blackberry and mulberry are often present. Tempranillo takes well to oak and, as it ages, develops additional flavors of herbs, mushroom, leather, tobacco, vanilla, coconut and spice.
In its homeland, Tempranillo has been going through a great revival in the last decade and many excellent wines of real character are being made in several regions. This success has not gone unnoticed and other countries are now taking note and beginning to realise the potential of this high quality grape.
Spanish Wine Labels
As well as stating the region of origin, Spanish wine labels often state for how long the wine has been aged.
Joven labeled wines are young wines which usually have no cask aging, although they may have some, and generally should be consumed soon after release.
Crianza red wines must be two years old and aged for at least six months in oak casks (they are generally medium bodied, but can be full).
Reserva red wines, usually from better vintages, must be three years old and aged for at least one year in oak casks.
Gran Reserva red wine, from the best vintages, must be five years old and aged for at least two years in oak casks.
As Reserva and Gran Reserva are higher quality wines, with longer aging, they therefore command higher prices (and are usually full bodied). However, a word of caution here, beware of very cheap Reserva and Gran Reserva wines, as a Crianza will almost always be of better quality.
Never forget the wines you love by saving them to Pocket Wine. When you do, they will appear under the My Wines tab and also be automatically added to the relevant grape variety and display the appropriate Style icon.