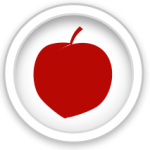 Taste: A characterful wine with aromas of violets, candied red fruit, dark berries, black pepper and spice, followed by lively flavors of raspberry, blueberry, blackberry and plum, leading to a bitter cherry and peppery finish. The best wines can be complex and age well.
Body: Light to Medium (but can be full)
Tannin: Medium to high
Acidity: Medium to high
Age: Drink within 2 to 3 years of release. The best wines can improve for up to a decade or more.
Description
Mondeuse Noire (mohn-DEUHZ nwahr), commonly known simply as Mondeuse, is a quality grape with a distinctive personality. It originated in eastern France, probably in or close to the alpine region of Savoie (sah-VWAH) where it is one of the oldest and most distinctive grape varieties. In the past, it was thought that Mondeuse was identical to the northern Italian grape Refosco as they both share similar botanical characteristics and flavor profile. However, DNA analysis has shown that this is not the case and they are separate and distinct varieties.
Interestingly, this analysis also revealed that Mondeuse Noire is not a color mutation of Mondeuse Blanche but is either its father or its son (the analysis cannot determine which). This is very significant, as we already known that Mondeuse Blanche is one of the parents of Syrah. Therefore Mondeuse Noire is either the grandfather of Syrah or its half-brother. It is worth bearing this close relationship in mind, especially when tasting Mondeuse, as it can be very revealing.
There is a pink berried mutation of Mondeuse Noire called Mondeuse Gris, which it is now extremely rare, and only survives in a conservation vineyard and in the special care of a few dedicated growers. Before leaving the subject of DNA analysis, it should be mentioned that it has also shown that Mondeuse Noire is in some way related to Savoie's Corbeau grape (also called Douce Noir), which is known as Charbono in California and Bonarda in Argentina.
In the 19th century, Mondeuse had a sizeable presence in eastern France, but it was hit particularly hard by the Phylloxera epidemic towards the end of that century. It reached a low ebb in the 1970s but has started to recover in recent decades; now there are about 750 acres (300 hectares) in Savoie and the Bugey appellation in the neighboring Ain Department.
It is a difficult vine to grow, as it is naturally high yielding and requires considerable management in the vineyard to ensure yields are acceptable and of high quality. Well drained, stoney soils are best, although Mondeuse can be susceptible to drought. The biggest challenge Mondeuse faces in Savoie is achieving full ripeness in the foothills of the Alps and, consequently, it can have difficulty even reaching 12% alcohol. If the grapes are not fully ripe the acidity will be too high, making the wines extremely sharp and there is also the risk of vegetal aromas and flavors.
Most of the wines made in Savoie and neighboring Bugey are pure varietals and they fall into two styles. If yields are permitted to be high, which tends to be traditional, then the wines will be made in the Fruity style for early consumption. These light wines are refreshing, relatively low in alcohol and are almost always chaptalized (i.e. sugar is added to the grape juice before or during fermentation). They generally have a slightly bitter finish, which is reminiscent of many Italian reds, and are just perfect for drinking after a day on the ski slopes.
However, the best wines, produced from lower yielding vines, are richer and more substantial, with higher alcohol levels, and are made in the Smooth style. Many of these wines also receive oak aging, which provides additional structure and gives them aging potential for a decade or more. They are very characterful with aromas of violets, candied red fruit, dark berries, black pepper and spice. On the palate lively flavors of raspberry, blueberry, blackberry and plum lead to a bitter cherry and peppery finish. These wines can be intriguing and complex while also being rustic (in a positive way) at the same time.
Occasionally, Mondeuse is blended, but to no great advantage, as it is best when produced as a single varietal wine. Outside of France there are just a few acres of Mondeuse planted in Europe, with some in neighboring Switzerland and a tiny planting in Sicily. In the New World, there are some old plantings in the USA and Australia with just a small number of wines made by a handful of producers. In warmer climates, Mondeuse has no difficulty ripening and can become a very robust wine displaying its family pedigree and close relationship with Syrah.
Mondeuse is a quality grape that can be full of interest for wine enthusiasts and hopefully we will start to see an increase in its availability.
Never forget the wines you love by saving them to Pocket Wine. When you do, they will appear under the My Wines tab and also be automatically added to the relevant grape variety and display the appropriate Style icon.