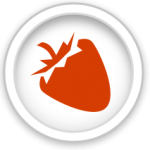 Taste: Light and refreshing with aromas of red and black fruits giving way to flavors of raspberry, cherry, plum and blackcurrant, which can be accompanied by mineral, spicy and herbal notes.
Body: Light to medium
Tannin: Medium
Acidity: Medium to high
Age: At its best when young and fresh.
Aka: Also known as Jaen in Portugal.
Description
Mencia (men-THEE-ah) is a high quality grape from Northwest Spain, which is now receiving a great deal of attention in its home country, as well as internationally. It is another example of the richness of Spain's viticulture, which frequently reveals exciting lesser-known grape varieties.
The change in the fortunes of Mencia are largely due to the efforts of one of Spain's top winemakers, Alvaro Palacios, who had the vision to see the enormous potential of this indigenous Spanish grape and the pioneering spirit to make it a reality. His success has prompted a revival of Mencia, which is primarily grown in the northwest regions of Galicia and Castile-León.
Although in the past Mencia was mistakenly thought to be related to Cabernet Franc – it does display much of the quality and elegance of this grape – modern DNA analysis has shown that it is genetically identical to the Portuguese grape variety Jaen.
Mencia is a difficult grape to grow as it is susceptible to diseases, such as mildew. It has good natural acidity and although it is thick-skinned tannins are generally moderate. It takes well to oak, but is better without any oak contact when wines are made in the Fruity style.
Mencia makes light and refreshing reds with moderate tannins and good acidity. Aromas and flavors of red and black fruits such as raspberry, cherry, plum and blackcurrant can be accompanied by mineral, spicy and herbal notes. At their best they are lusciously fruity, full of charm, and are made to be consumed while they are young and fresh.
Wines made from older vines and given oak treatment are deeper, more substantial with a fuller body and profile. These serious Smooth style wines can have great complexity and are amongst the best wines made in Spain.
Never forget the wines you love by saving them to Pocket Wine. When you do, they will appear under the My Wines tab and also be automatically added to the relevant grape variety and display the appropriate Style icon.