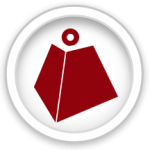 Taste: Intense and concentrated with flavors of black cherry, plum, blackberry and redcurrant together with herbs, truffles, licorice and spice. Develops great complexity with age.
Body: Full
Tannin: High
Acidity: High
Age: Require a minimum of between 2 to 5 years aging before release. The finest wines need more time to reach maturity and have great longevity.
Description
Sangiovese (san-joh-VAY-zeh), when used in the production of everyday Chianti, makes medium bodied wines – see Sangiovese (Everyday) in the Smooth style. However, in the best areas of Tuscany it is used to make more serious wines, which are a significant step up in quality. These are some of the finest wines made in Italy and have a world-class reputation.
Intense and concentrated, they have flavors of black cherry, plum, blackberry and redcurrant together with herbs, truffles, licorice and spice, and develop great complexity with age. They are full bodied with high acidity and tannin and must be aged in bottle or cask before release. These classic, bigger, more powerful wines include the following:
Chianti Riserva
Up to recently, Riserva was the highest quality classification for a Chianti wine and all of the best wines carried this designation, and many still do today – see Chianti Classico Gran Selezione section below. While the difference between individual wines can be significant, Riservas are generally a considerable step up in quality. Wines labeled Chianti Riserva can be pure Sangiovese, but are usually a blend dominated by Sangiovese with the balance (up to 20%) made up of native varieties Canaiolo and Colorino or international varieties Cabernet Sauvignon, Merlot or Syrah. All Riserva wines must be aged for a minimum of 2 years (in oak) and 3 months (in bottle), although most are aged for much longer. Some Chianti Riserva wines are labeled Chianti Classico Riserva.
Chianti Classico Gran Selezione
This classification was introduced in 2013 as the highest level in the Chianti Classico region and is therefore officially positioned above Chianti Classico Riserva. The focus here is on quality and all grapes must be sourced from properties under the same ownership. The wines have to be aged for a minimum of 30 months, with at least three months in bottle. Like Chianti Riserva, the minimum proportion of Sangiovese must be 80%, although some winemakers release pure varietal Sangiovese wines. To qualify for this classification all wines must also be assessed and passed by a panel of top winemakers, which is independently monitored. There has been some criticism of this new designation as the wines are "Selected" by a tasting panel, who may be subjective, and are therefore not representative of any specific terroir. It is worth noting that some Riserva wines are also bottled and sold as Chianti Classico Gran Selezione.
Vino Nobile di Montepulciano
This is a classic Italian red wine with a history going back centuries. Quality can vary widely, but the best wines are truly majestic and can offer good value for money. All these wines are produced around the township of Montepulciano in Tuscany. They must be a minimum of 70% Sangiovese (known locally as Prugnolo Gentile) with the balance made up of native varieties like Canaiolo, Colorino and Mammolo, as well as the international varieties Cabernet Sauvignon and Merlot. The wines must be aged for a minimum of 2 years (at least 12 months of this period in oak barrels) and 3 years for Riserva wine. An alliance of some of the best winemakers are now producing their top wines from 100% Sangiovese and are referring to them simply as "Nobile".
Brunello di Montalcino
These are some of the finest and longest-lived Italian wines and compete with Barolo (made from the Nebbiolo grape) for the title of Italy's greatest red wine. The first historical record of Montalcino wines goes back to the 14thcentury, but it wasn't until the late 19thcentury that the varietal style of the modern wines emerged. All Brunello di Montalcinos are pure varietal wines, made 100% from a Sangiovese clone called Brunello (means "little dark one"), which is grown around the hilltop town of Montalcino in Tuscany. They must be aged for at least four years before they can be released, with Riserva wines requiring five years. This aging is necessary to soften the tannic structure of these wines, as well as to add complexity. These are the biggest and richest wines produced in Tuscany and can be high in alcohol. Unfortunately, prices are also high.
Super Tuscans
In the 1970's a new group of ground-breaking wines emerged in Tuscany and quickly gained worldwide attention. Because of their exceptional quality, and the excitement surrounding them, they were referred to as Super-Tuscans. While most of these wines were based on Sangiovese they did not conform to the Italian classification system at the time, because they added grape varieties such as Cabernet Sauvignon or Merlot to the blend. The Italian classification system has since been modified to accommodate these non-traditional wines. The best of these Super-Tuscan wines are much sought after today and command very high prices.
Never forget the wines you love by saving them to Pocket Wine. When you do, they will appear under the My Wines tab and also be automatically added to the relevant grape variety and display the appropriate Style icon.