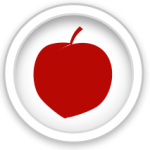 Taste: Aromas of violets, red and black fruits with notes of vanilla, star anise, herbs and spice. These are followed by flavors of raspberry, cherry, plum and blackberry along with cedar, tobacco, leather and dark chocolate, leading to a persistent finish.
Body: Medium to full
Tannin: High (but generally supple)
Acidity: Medium
Age: Best enjoyed within a few years of the vintage, but the best wines improve for up to 10 years.
Aka: Also known as Uva di Troia, Sumarello, Troiano, Uva della Marina and Uva di Barletta.
Description 
Nero di Troia (NEH-ro dee-TROY-uh) – also commonly referred to as Uva di Troia (OO-vah dee-TROY-uh) – is a high quality grape from Puglia (the "heel" of Italy) that has been totally overshadowed by the two dominant red wine grapes of the region, namely Negroamaro and Primitivo. Many believe, with good reason, that Nero di Troia produces some of the best and most interesting wines in Puglia. It certainly deserves more attention internationally, and also within Italy.
The origin of Nero di Troia is uncertain, but it is believed to have arrived in Puglia with Greek colonists in ancient times. Many suggest that the Greek hero of the battle of Troy, Diomedes, brought the vine to Puglia when he settled there after the fall of the ancient city. Alternatively, the name is said to refer to the town of Troia in the Province of Foggia in northern Puglia, and this is the most likely explanation. There is also a possibility that the name may relate to the Albanian town of Cruja (the name translates as "Troy"), which is just a short distance across the Adriatic Sea from Puglia.
For commercial reasons Nero di Troia was adopted as the official name for the grape, in preference to Uva di Troia, in the hope that it could emulate the successes of Sicily's Nero d'Avola. It should be noted that the prefix Nero in the name means "black" in Italian and Uva means "grapes".
Nero di Troia was widely planted in northern Puglia in the nineteenth and early twentieth centuries, but has since declined considerably. It was traditionally used for blending and formed part of massive bulk wine shipments sent from Puglia to northern Italy and France to bolster the wines of those regions. However, since the turn of this century it has experienced something of a revival, at least as far as the production of varietal wines is concerned.
Nero di Troia is high in tannin and there is a tendency for berry clusters, especially if the berries are large, to ripen unevenly. Consequently, wines were often considered too tannic, needing years to soften their structure, and they could display herbaceous notes due to unripe berries. Blending was therefore considered the only option.
All this changed, however, when winemakers began to select clonal variations of Nero di Troia that had smaller berries and then restricted the yields. In addition, they ensured that only berries that had fully ripened were harvested, in order to eliminate any potential herbaceous notes and to ensure that the tannins in the wine were ripe and therefore softer. As a result the quality of the fruit improved dramatically. Aging in oak also helped to integrate the tannins and give them a supple quality.
With this careful management Nero di Troia revealed its true varietal characteristics and began to display its potential to make wines of real quality and complexity that can also display a sense of place. Producing these varietal wines is very challenging for the winemaker, but the results can be outstanding. Aromas of violets, red and black fruits with notes of vanilla, star anise, herbs and spice are followed by flavors of raspberry, cherry, plum and blackberry along with cedar, tobacco, leather and dark chocolate, leading to a persistent finish.
The best of these wines, such as those produced by Cefalicchio, Rivera, Santa Lucia and Torrevento, can display wonderful balance and complexity at prices that represent exceptional value for money. The most important DOC for Nero di Troia in Puglia is Castel del Monte, northwest of Bari, which also includes a DOCG classification for Nero di Troia Riserva awarded in 2011 (DOCG is the highest quality classification in Italy).
Many delicious blended wines featuring Nero di Troia are produced in a number of DOC's across northern Puglia, as well as single varietal wines under the Indicazione Geografica Tipica (IGT) classification, which indicated that the wines are typical of the geographic region. Almost all the Nero di Troia cultivated today is confined to the northern half of Puglia. It is a very worthy grape and the best examples will amply reward those who seek them out.
If you would like to try something very different look for a white wine called "Come d'Incanto" produced by Cantina Carpentiere. This is a varietal wine made 100% from Nero di Troia grapes. It is vinified in the same way as a white wine – without skin contact – and the result is intriguing.
Never forget the wines you love by saving them to Pocket Wine. When you do, they will appear under the My Wines tab and also be automatically added to the relevant grape variety and display the appropriate Style icon.