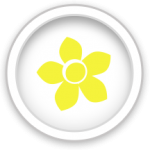 Taste: Exotic floral and fruity fragrance with flavors of apple, pear and apricot together with nutty elements and mineral notes.
Body: Medium to full
Dry / Sweet: Dry
Acidity: Low to medium
Age: Drink while young and fresh.
Description
Arneis (ar-NAYZ) is an elegant grape variety from Piedmont in northwest Italy, which almost disappeared by the early 1970s. Fortunately, there was a revival of interest in this quality grape, which ensured its survival.
It is only in recent years that Arneis has been produced as a varietal wine, as it was traditionally used for blending with the powerful local Nebbiolo grape, much like Viognier is sometimes added to Syrah in the Northern Rhone. It is a difficult grape to grow and hence its name, which translates as "little rascal".
Arneis has an exotic floral and fruity aroma of honeysuckle, apple, pear, apricot, almond and sometimes a hint of hops. Acidity is naturally low, but this is improved by growing the vines in sandy soils. On the palate expect a delicate freshness with an array of orchard fruits, nutty elements and mineral notes. Body is typically medium to full and is quite substantial when oak is used. In many respects Arneis tastes much like it were a younger sibling of Viognier and the bigger examples could easily sit in the Rich style.
Availability is limited, but the growing popularity of the excellent wines this grape is capable of producing ensure an increasing supply. Due to moderate acidity it does not age well, so drink it while it's young and fresh.
Never forget the wines you love by saving them to Pocket Wine. When you do, they will appear under the My Wines tab and also be automatically added to the relevant grape variety and display the appropriate Style icon.