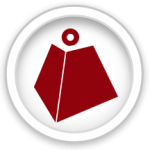 Taste: Aromas of black and red fruits with flavors of blackberry, blackcurrant, redcurrant and raspberry. Has a spicy, black pepper, character and as it ages develops smoky aromas, with notes of licorice, cloves, leather, coffee, caramel, vanilla and dark chocolate.
Body: Full
Tannin: High (firm in cool climate / soft in warm climate)
Acidity: Medium to high
Age: Drink simple wines in the first few years, better wines need up to five years and the best required ten years to fully open up.
Aka: Known as Shiraz in Australia.
Description
Syrah (see-RAH) – called Shiraz in Australia – is a classic grape variety of exceptional quality and nobility. It originated in the Northern Rhône Valley in France, where it has long produced some of the finest red wines in the world. DNA analysis has revealed that its parents are the now rare varieties Dureza and Mondeuse Blanche from southeast France.
For most of its history, Syrah has had a very low profile and it is only since the 1990s that it began to receive due recognition as an excellent grape variety and started to colonise the wine world. This change was triggered by rave reviews of the Northern Rhone wines and the emergence of Australian Shiraz to meet the world demand for big wines with ripe, warm-climate flavors.
Syrah is a warm climate grape, although it is at the limit of its range in the Northern Rhône, where it only ripens on the warmest sites. It is quite accommodating in terms of where it grows, but does best on poor soils with a granite substructure. Vigorous growth is a characteristic of Syrah, however pruning to reduce yields in order to improve quality is not very successful.
The best wines come from old vines or where natural conditions, such as vineyard location, restrict yields. Although a relatively small, thick-skinned grape, Syrah makes big wines that can be very powerful and intense. They are normally full bodied with high levels of tannin that are generally soft in structure.
Syrah from cooler and more temperate climates, such as the Northern Rhône, has high acidity, firm tannins and red fruit flavors, such as redcurrant and raspberry, which are more dominant than the black fruit flavors of blackberry and blackcurrant also present. These cooler climate versions can also display herbaceous flavors along with the spiciness of black pepper. As they age they develop lovely smoky aromas, with notes of licorice, clove, leather, coffee and caramel. Barrel aging in oak gives additional vanilla and toasty notes. These wines from cooler regions can be very elegant in structure.
By contrast, Syrah from hotter regions, such as South Australia, will have moderate acidity and more integrated and softer tannins, as well as richer and riper fruit flavors giving a slightly sweet impression, even though these wines are dry. Black fruit flavors are more prevalent and can be accompanied by lovely rich notes of dark chocolate. They are very fruit driven wines and are therefore bigger, denser and more alcoholic than their cool climate equivalents. They also age extremely well, developing additional aromas and flavors, and can match the complexity of those from cool climates.
Generally, Syrah is also quite responsive to terroir, displaying different characteristics when grown in different locations, which adds another dimension to these wines. It makes wonderful varietal wines and some winemakers, such as those from the Northern Rhône and Australia, will often add a small proportion of Viognier to enhance texture and introduce an exotic, aromatic quality to the wine. Syrah is also an excellent blending partner, working exceptionally well with grapes such as Cabernet Sauvignon, Grenache, Malbec, Mourvèdre, Sangiovese and Tempranillo.
The success of Syrah cultivation around the world has resulted in the production of an enormous amount of varietal and blended wines, in a range of styles. An inevitable result of this success is that some of these wines are produced at a price point for the mass market and have little to recommend them. Fortunately, there are also many dedicated producers making wines of great merit and distinction, which will reward the discerning wine enthusiast time and again.
Never forget the wines you love by saving them to Pocket Wine. When you do, they will appear under the My Wines tab and also be automatically added to the relevant grape variety and display the appropriate Style icon.