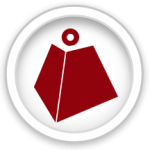 Taste: Aromas of cherry and violets are followed by red fruit flavors of strawberries, plums and red cherries. As it matures it develops a classic aroma of 'tar and roses' with notes of herbs, leather, wood smoke, mushrooms and truffles.
Body: Medium to full
Tannin: High
Acidity: High
Age: Modern Barolo (aged in new oak barriques) can be drunk within three to four years but the finest wines, and those made in the traditional manner (aged in large old oak casks), need several years to develop and mature. Generally, Barbaresco requires less aging than Barolo.
Aka: Also known as Chiavennasca, Picoutener and Spanna.
Description
Nebbiolo (neh-B'YO-low) is considered a classic grape and one that produces wines of very individual character that are some of the finest and longest-lived in the world. It hasn't strayed far from its homeland in Piedmont in the northwest of Italy, where almost all Nebbiolo comes from. Here it makes the two most famous wines of the region: Barolo, which many people consider to be the finest of all Italian wines, and Barbaresco.
Nebbiolo is a difficult grape to grow and provides considerable challenges for the winemaker. Typically it is full bodied with high tannin, acidity and alcohol. Because of these characteristics it can be very harsh when young and traditionally has been aged for several years (a minimum of two and up to ten years for the highest quality vintages) in order to soften its astringency. Wines made in a more modern style are approachable much earlier on.
When young, aromas of cherry and violets are followed on the palate by red fruit flavors of strawberries, plums and red cherries. As Nebbiolo matures it develops an aroma that has often been described as 'tar and roses' and its flavors deepen and become suppler, with notes of herbs, leather, wood smoke, mushroom and truffles. As Nebbiolo is a rich wine it is best consumed with full flavored foods.
Although Nebbiolo is acknowledged as one of the finest grape varieties in the world, plantings of the grape outside of Piedmont, and Italy, are not significant. This is largely due to the fact that it is such a difficult grape to grow and is so fussy about its terroir. In time other countries and regions are likely to master Nebbiolo and it will be interesting to see the results.
Never forget the wines you love by saving them to Pocket Wine. When you do, they will appear under the My Wines tab and also be automatically added to the relevant grape variety and display the appropriate Style icon.