Grüner Veltliner (Youthful)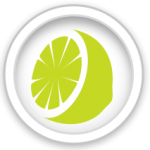 Taste: Bright and juicy with aromas of white flowers, celery and a characteristic white pepper, followed by flavors of apple, grapefruit, peach and spice, together with clean mineral notes.
Body: Light to medium
Dry / Sweet: Dry
Acidity: High
Age: Drink while young and fresh.
Aka: Also known as Veltlin, Veltlin Zelene, Veltlínské Zelené, Weissgipfler and Zold Veltlini.
Description
Grüner Veltliner (GROO-ner VELT-lee-ner) is the signature grape of Austria, where it accounts for almost a third of all vines planted. It is an ancient grape and is likely to have originated in Austria, even though its name translates as the "Green Grape of Veltlin", which is a village in the Tyrol region of northern Italy.
Through DNA analysis it has been revealed that the Traminer grape (aka Savagin) is one of the parents of Grüner Veltliner. The other parent remained a mystery until, in the year 2000, a single surviving vine was discovered in the village of St. Georgen in the Burgenland region of Austria, which produced a genetic match. As this vine had not previously been identified, it was named after the village and called St. Georgener – Rebe.
Grüner Veltliner's consumption and reputation were largely confined to its home country up to the turn of this century, when it suddenly made a big impact on the international wine scene. This occurred when it sensationally beat many of the world's finest Chardonnays in a blind tasting by renowned wine experts. The unexpected result of this tasting put a spotlight on the grape and it immediately became highly fashionable in all major wine markets. It is no coincidence that in the decades preceding this event Austrian winemaking improved dramatically and is of an exceptionally high standard today.
Grüner Veltliner is quite a hardy vine and is naturally very productive, which requires good management in the vineyard. If yields are allowed to get too high it loses its flavor profile and the result is a very neutral tasting wine. Fortunately, Austrian wines are generally produced to a high standard. The vast majority of Grüner Veltliner wines are made in the Crisp style for immediate consumption. They are fermented in stainless steel and aged in tanks or old large wooded casks – oak is rarely used – to preserve the freshness and the purity of their flavor.
These wines are bright and juicy with aromas of white flowers, celery and a characteristic white pepper, followed by flavors of apple, grapefruit, peach and spice, together with clean mineral notes. The body is light to medium and acidity it high, making them very refreshing and also giving them the ability to age, although they are usually at their best when young and fresh. Sometimes they are bottled with a slight spritz, which helps to emphasize their crispness. These charming wines are also extremely food friendly.
The highest quality wines are in a different league – see Grüner Veltliner (Aged) in the Rich style – and are made from vines grown on the best sites along the south facing banks of the river Danube. These wines are more full bodied and age beautifully, developing complexity and depth on a par with the top white wines of Burgundy.
While Austria is the homeland of Grüner Veltliner, there are large plantings of the grape across Central Europe, especially in the Czech Republic, and some in northern Italy. In the New World it has a small, but promising presence in New Zealand and the USA.
Never forget the wines you love by saving them to Pocket Wine. When you do, they will appear under the My Wines tab and also be automatically added to the relevant grape variety and display the appropriate Style icon.