Taste: Pronounced floral aromas of rose and jasmine are followed by citrus and stone fruit flavors of lemons, nectarines and peaches as well as apples, grapefruit and a hint of spice.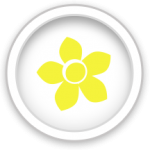 Body: Medium
Dry / Sweet: Dry
Acidity: Medium to high
Age: Drink while young – preferably within a year of the vintage.
Description
Torrontés (tor-RON-tayz) is a specialty of Argentina and makes lively aromatic wines with pronounced floral and fruity aromas, which have often been likened to Muscat and Gewürztraminer. They deserve much greater recognition worldwide, as they are some of the best and most enjoyable Aromatic style wines you will encounter.
Although its origins are obscure, Torrontés appears to be indigenous to Argentina and is a crossing of Muscat of Alexandria with a grape called Mission, which was brought to the Americas by the Spanish in the 17th and 18th centuries. There are actually three different types of Torrontés in Argentina, and South America, but only Torrontés Riojano is suitable for producing quality wines and is responsible for the vast majority of wines available today. The other two varieties (Torrontés Sanjuanino and Torrontés Mendocino), are of inferior quality, less widely planted and you are unlikely to come across them.
Low yields are very important if Torrontés is to display its full aromatic character and fortunately this is now more common in Argentina, which has recognised the potential of this, its signature grape variety. Vines grown at higher altitude, such as those from the Cafayate Valley in the Salta region, have more pronounced aromatic qualities and higher acidity, giving them better balance. Winemaking has also improved in recent years, resulting in wines of greater intensity and character.
Torrontés wines display wonderful aromas of rose and jasmine, which are followed on the palate by citrus and stone fruit flavors of lemons, nectarines and peaches as well as apples, grapefruit and a hint of spice. Generally, they are dry, medium bodied with medium to high acidity and are high in alcohol. As Torrontés does not age well (it loses its aromatic quality quickly) it is best to drink it young and preferably within a year of the vintage.
It should be noted that Torrontés grown in Argentina is not related to the grape known as Torrontés in Spain, which is actually a local synonym for the Arbillo Blanco grape. They are two separate and distinct grape varieties.
The quality of Torrontés wines being produced in Argentina today is very high and because they are "under the radar" of current wine fashions they represent exceptionally good value for money. They also make excellent partners for Asian and Mexican cuisine. It you like Gewürztraminer, you will love Torrontés.
Never forget the wines you love by saving them to Pocket Wine. When you do, they will appear under the My Wines tab and also be automatically added to the relevant grape variety and display the appropriate Style icon.