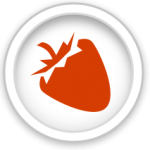 Taste: Aromas of black and red fruits with vibrant flavors of black cherry and plum, together with bitter almond and hints of licorice.
Body: Light to medium
Tannin: Medium to high (but soft)
Acidity: Low to medium
Age: Drink while young and fruity.
Description
Dolcetto (dol-CHETT-oh) is grown almost exclusively in the Piedmont region in northwest Italy, where it is enjoyed as an everyday wine. Its origins are uncertain, but it has been grown in Piedmont since at least the 16th century and is widely planted there today.
It is an easy grape to grow and ripens very early, which makes it ideal for cultivation on higher and cooler sites where other varieties might fail to ripen fully. Consequently, Dolcetto tends to be planted on the poorer sites, with the best being kept for Nebbiolo and Barbera (the two red wines stars of Piedmont).
In spite of its name (which means 'Little Sweet One"), Dolcetto is normally vinified as a dry wine. The name, therefore, may refer to the grape's relatively low level of acidity, rather than its sugar levels, which make it appear sweet relative to grapes with much higher acidity.
The wine is deeply colored, light to medium in body, with vibrant black cherry and plum flavors, together with bitter almond and hints of licorice, followed by a characteristically Italian bitter-sweet finish. While tannins are medium to high (but soft) and acidity is generally moderate, these wines are still quite brisk and vivid.
Only rarely is Dolcetto blended in Piedmont, so the wines you encounter will almost always be pure varietals. In addition to standard Dolcetto wines, there is also a Superiore classification, which requires qualifying wines to have a minimum alcohol level of 12.5% and to be aged in bottle for at least a year.
Since the turn of this century there has been a growing trend amongst some winemakers to make bigger and richer Dolcetto wines that are aged in oak and high in alcohol. These non-traditional wines are produced to meet the consumer demand for hefty wines with a bigger structure and profile. While there is nothing wrong with these wines, they do not deliver the easy going and refreshing drinking style that Dolcetto is so well known for.
Traditional Dolcetto is intended to be consumed young, within a year or two of release, when its intense fruit flavors are at their best. They are most refreshing wines, with a pleasant sharp finish, and make an excellent pairing with Italian cuisine. An additional benefit is that these wines are modestly priced.
Dolcetto is a simple, enjoyable, everyday wine and when it's well made, it is truly delicious.
Never forget the wines you love by saving them to Pocket Wine. When you do, they will appear under the My Wines tab and also be automatically added to the relevant grape variety and display the appropriate Style icon.