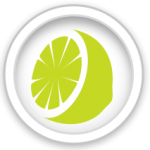 Taste: Pure and crisp with subtle aromas and flavors ranging from green and citrus fruits in cooler regions (apple, pear and lime), to stone fruits in moderate regions (apricot and peach) and tropical fruits in warmer regions (banana and pineapple), along with well defined mineral notes.
Body: Light to medium
Dry / Sweet: Dry
Acidity: Medium to high
Age: Most are best drunk young, but better quality wines need a few years and the finest quality require several years to fully develop.
Description
Chardonnay (shar-doe-NAY) is a "Noble Grape" of great distinction and is undoubtedly the world's most famous white-wine grape. It produces a vast spectrum of wines that range in quality from dull and uninteresting to some of the most sublime white wines that have ever been created.
To begin to understand this grape, you must first realize that the table wines it makes fall into two main styles, namely: unoaked Chardonnay in the Crisp style and oaked Chardonnay in the Rich style. This understanding will enable you to navigate the fascinating world of Chardonnay with ease and make many great wine discoveries.
Chardonnay originated in the Burgundy wine region of eastern France. It was believed for a long time to be related to Pinot Noir, based on its similar leaf shape, but this was never proven. Now modern DNA analysis has indicated that it is a cross between Pinot Noir and an obscure, but genetically very important, grape called Gouais Blanc. In fact, this obscure grape has now been discovered to be the ancestor of no fewer than 16 modern grape varieties, including Aligoté, Gamay and Lemberger (Blaufränkisch).
One of the great attributes of Chardonnay is its adaptability. Vine-growers love it because it can be grown almost anywhere and produces relatively high yields. Consequently, it is planted in almost every wine region across the world. Winemakers also love it because it is high in extract (sugars, minerals, phenolics, pigments, etc.) and can be made into wine using a much wider range of winemaking techniques than most other white grape varieties.
However, it is important to bear in mind that Chardonnay's aromas and fruit flavors differ depending on where it is grown. In cool regions, green and citrus fruits like apple, pear and lime predominate. Stone fruits such as apricot and peach are more evident in moderate climates, with tropical fruits such as banana and pineapple coming to the fore in hotter climates.
Unoaked Chardonnay is light to medium in body and bone dry with refreshing acidity. It can display delicate, clear, fruit flavors with a fine mineral character reflecting the soil in which the vines are grown. Because the wines are unoaked the emphasis is therefore on these fruit and mineral characteristics, as well as the refreshing qualities of the wine.
There is an increasing trend to produce this fresher style of Chardonnay, which has great style and finesse when made well. It is also a great food wine, especially with lighter dishes, thanks to it acidity and delicate flavors. Most unoaked Chardonnays are best to drink while they are young and fresh, but top quality wines age extremely well.
To complete the picture on this excellent grape, see the entry on Chardonnay (Oaked) included in the Rich style on the app.
Never forget the wines you love by saving them to Pocket Wine. When you do, they will appear under the My Wines tab and also be automatically added to the relevant grape variety and display the appropriate Style icon.