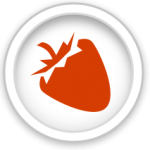 Taste: Aromas of red fruit, with well developed flavors of cherry, raspberry, strawberry and plum, together with some spicy notes.
Body: Generally light (can be medium to full)
Tannin: Low – medium
Acidity: Medium
Age: Drink while young and fruity.
Description
Bonarda (baw-NAHR-da) is the most widely grown grape variety in Argentina after Malbec. It was thought to be the Italian grape Bonarda Piemontese, with which it shares many characteristics, but is now believed to be the Corbeau grape from the Savoie region of eastern France. It is also considered the same variety as Charbono in California.
In Argentina, Bonarda is primarily used for blending in wines made for domestic consumption, but in recent years its potential as a varietal wine has been realised as more serious winemakers have taken an interest in the grape. This trend, and the increasing recognition of the excellent quality of many Bonarda wines, is bound to increase availability of this interesting grape.
Generally, Bonarda wines are light bodied with moderate acidity and soft tannins. Aromas and flavors of red fruit such as cherry, raspberry, strawberry and plum are well developed and accompanied by some spicy notes. When cultivated with low yields from older vines and carefully crafted with the use of oak, Bonarda can become a big wine with very concentrated fruit flavors.
For now the majority of varietal examples are made in the light and fruity style, but keep a look out for bigger wines, many of which are blends dominated by Bonarda and made in the Smooth style, as they can be seriously good.
Never forget the wines you love by saving them to Pocket Wine. When you do, they will appear under the My Wines tab and also be automatically added to the relevant grape variety and display the appropriate Style icon.
Check it out for free on the App Store.