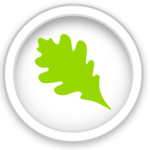 Taste: Modern barrel fermented Viura is rich and creamy with aromas of wild flowers, citrus and stone fruits, followed by flavors of grapefruit, lemon, apricot and pear. Oak contact contributes additional vanilla and toasty notes.
Body: Generally full when barrel fermented (otherwise light to medium).
Dry / Sweet: Dry
Acidity: Medium
Age: Drink within a few years, but the best wines have good aging potential.
Aka: Also known as Macabéo in Spain and Maccabeu in southern France.
Description
Viura (vee-UR-ah) is a Spanish grape variety that is also known as Macabéo in its home country and as Maccabeu in southern France. It is the main white variety in the northern Spanish region of Rioja (ree-OH-hah), which runs along the valley of the Ebro river. It has traditionally played a central role in the white wines of Rioja, which have gone through considerable change in recent decades and continue to evolve today.
Up to the 1980s Traditional White Rioja was made from low yielding Viura vines which were harvested late (to achieve full ripeness and reduce acidity), followed by barrel fermentation in oak and then aging in oak casks for several years before release. These wines were very rich and intense, as well as being quite unique, though few are made today.
In the 1980s there was a move away from these traditional Rich wines in favor of making Crisp Style White Rioja wines that were fresher and lighter. At this time higher yields were permitted and the grapes were harvested earlier to retain acidity and reduce sugar content (making them lighter, with lower alcohol) followed by cold fermentation in stainless steel tanks without any oak contact and minimum maturation before being released. These Crisp style white wines based on Viura (many are pure varietals) are still dominant in Rioja today.
However, at the end of the 1990s progressive winemakers began to produce Modern Oaked White Rioja by reverting back to lower yields and barrel fermenting Viura in oak, but without subsequently prolonged aging for years in cask – many are also matured on their lees for several months to add a creamy / yeasty richness. This modern approach plays to the strengths of Viura, which takes well to oak and is very different to those made in the Crisp style, while still retaining freshness.
These modern wines are usually blends dominated by Viura with some Malvasia and / or Garnacha Blanca (aka Grenache Blanc) added for extra body and texture. They are rich and creamy with aromas of wild flowers, citrus and stone fruits, followed by flavors of grapefruit, lemon, apricot and pear, as well as notes of vanilla and toast contributed by the oak. They can be very elegant and develop more flavor intensity and complexity with age. Most should be drunk within a few years of release, but the best have good aging potential.
If you enjoy Rich style wines it is well worth adding modern oaked Viura to your repertoire.
Never forget the wines you love by saving them to Pocket Wine. When you do, they will appear under the My Wines tab and also be automatically added to the relevant grape variety and display the appropriate Style icon.