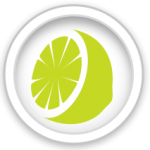 Taste: Vivid and refreshing with aromas of citrus fruits and flower blossoms, followed by flavors of lemon, lime, green apple and sometimes grapefruit, together with subtle mineral notes.
Body: Generally, light to medium (can be full)
Dry / Sweet: Dry
Acidity: High
Age: Drink as young as possible, as it fades fast.
Aka: Also known as Piquepoul, Picapoll, Picapulla, Avello and Languedocien.
Other: Picpoul de Pinet is generally very affordable and represents good value for money.
Description
Picpoul Blanc (peek-pool blahn), to give it its full name, is an old grape variety with a long tradition in southern France. It is considered to be indigenous to the Languedoc region, where records of it date back to the 17th century when it was blended with the Clairette grape to make a sweet wine called Picardan that was transported in large quantities to northern France up to the end of the 19th century.
Then the arrival of the devastating Phylloxera epidemic (a tiny root-feeding louse) saw a serious reversal in Picpoul's fortune and it was widely replaced by more resilient varieties. In Languedoc it now survives and thrives in the Phylloxera free sandy soils surrounding the coastal salt-water lagoon of the Etang de Thau and the village of Pinet, just south of Montpellier. Today, within the Coteaux du Languedoc, it has been given the named cru status of Picpoul de Pinet, which produces varietal wines from six communes surrounding the lagoon.
The name Picpoul (often spelt Piquepoul) literally translates as "lip stinger" and refers to the grapes high level of acidity. It is a high yielding vine and, therefore, needs hard pruning to ensure the fruit is of good quality. Even though it is a late ripening grape, it still manages to retain its naturally high acidity in the warm Mediterranean climate. Fermentation takes place in stainless steel tanks or neutral barrels to preserve this acidity – the chief characteristic of the grape. Some winemakers age the wine on its lees for a few months to add some extra body and flavor, but these wines are not complex.
In general, Picpoul is prized for making straightforward vivid and refreshing wines that on occasion can be 'steely', given the dominance of its acidity. Aromas of citrus fruits and flower blossoms are followed by flavors of lemon, lime, green apple and sometimes grapefruit, together with subtle mineral notes. Drink these wines as young as possible, as they fade quite quickly. They are great partners for seafood, especially the oysters and mussels from the Etang de Thau, which are some of the best in France.
Outside of the Languedoc, there is a small amount of Picpoul grown in the Southern Rhône where it has traditionally been used for blending. It is therefore a bona fide Rhône varietal and is actually one of the 13 grapes permitted in Châteauneuf-du-Pape where it is valued for its acidity, although very little is actually used. As well as Picpoul Blanc, there are also red and pink skinned variants called Picpoul Noir and Picpoul Gris respectively, but they are now very rare.
Outside of France there are old plantings in Cataluña in northeastern Spain, where it goes under the local name of Picapoll (pronounced pick-a-pole). In fact, local producers here maintain that Picapoll is an ancient grape native to Cataluña and is a separate variety often confused with Picpoul. There are certain similarities between the grapes, but research is needed to provide a definitive answer. More recently in the USA the progressive Tablas Creek winery in Paso Robles has begun cultivating Picpoul and claim it has enormous potential in California.
For now, the only Picpoul you are likely to find is Picpoul de Pinet and given its very attractive pricing it is a great 'value' buy. These wines are not complicated or deep but they are a perfect match for fish and shellfish, at prices that represent good value for money.
Never forget the wines you love by saving them to Pocket Wine. When you do, they will appear under the My Wines tab and also be automatically added to the relevant grape variety and display the appropriate Style icon.